Behavior Health Technician - Paid Training!
Surpass Behavioral Health
Columbia, South Carolina
At Surpass Behavioral Health, we provide high-quality Applied Behavior Analysis (ABA) therapy for children and teens with autism. Our dedicated team is passionate about making a positive impact in the lives of our clients and their families. Join our team to be a part of our mission to make a difference.

Our Behavior Technicians work as valued members of our therapy teams to provide individualized services to children with autism, working under the direct supervision of a Board Certified Behavior Analyst (BCBA).
Where You'll Work
At Surpass, we offer ABA therapy services across a variety of settings. As a Behavior Technician/RBT, you'll work one-on-one with your clients in clinic-based or school-based settings based on the skills and treatment plan you are working on with them.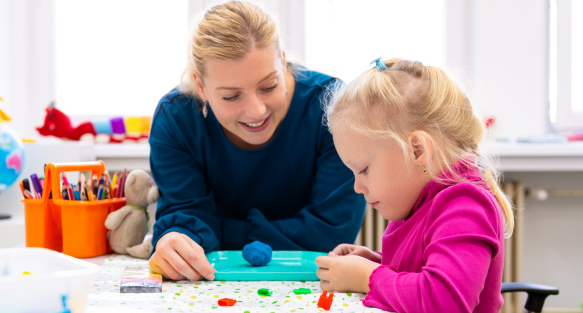 Clinic-Based Services
We offer ABA therapy, training workshops, consultations, and follow-up supervision in our state-of-the-art clinics. Through clinic-based therapy, our team emulates aspects of community and school environments to enable our clients to learn and practice skills including social interactions, repetition, and communication.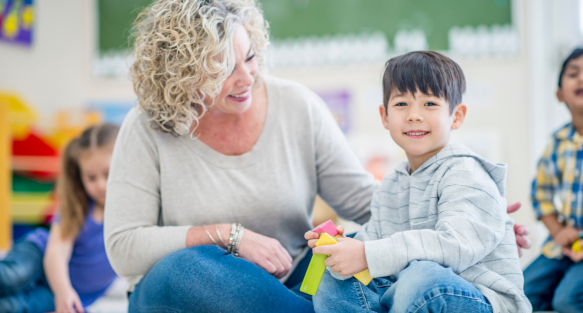 School-Based Services
We work with local school districts to provide ABA therapy, behavior support services, and education consultation services for children with autism. Our school-based program provides classroom services including positive behavior support plans, ABA-trained 1:1 aides, social skills programs, ABA evaluations, and more.
Responsibilities
Job ID JR233826
Location Columbia, South Carolina
Company Surpass Behavioral Health
Job Type Full time
Date posted 11/02/2023
Behavior Technicians are responsible for implementing behavior reduction and skill acquisition treatment plans with clients under the supervision of Board Certified Behavior Analysts. The candidate will provide individualized therapy services in a 1:1 teaching format to children with autism in a clinical, school, and/or home setting.

To be successful in this role, a candidate will need to display a compassionate nature, empathy, and discretion in their work. The position will require excellent communication and time management skills and the ability to develop and maintain positive relationships with clients, supervisors, and colleagues. Prior experience in a behavioral health setting is preferred.

Job Responsibilities:
*Provide direct one-on-one therapeutic care to clients in a home, school, clinic, and/or community setting in order to implement behavioral treatment plans and instructional plans utilizing ABA principles as directed by a Board Certified Behavior Analyst
*Collect and record data on intervention programs such as client's self-help skills, communication skills, social skills, and/or targeted behavior goals
*Provide a safe and supportive environment for clients and families
*Assist with supporting clients during times of challenging behaviors through the implementation of the client's behavior support plan as developed by the Board-Certified Behavior Analyst (BCBA)
*Partner with the Behavior Analyst to maintain ongoing communication with parents/caregivers regarding the client's progress and plan of care
*Communicate confidentially and professionally with Behavior Analysts and other team members to discuss and collaborate regarding client progress, challenges, and outcomes
*Complete session notes and timesheets per company protocols and submit within the designated time frame.
*Assist with the creation and maintenance of instructional materials/stimuli
*Attend team meetings and on-going trainings, as necessary
*Communicate through checking voicemail, email, and other company communication platforms regularly.
*Perform other related duties as assigned or requested.

Job Requirements:
*Must be at least 18 years of age
*High School Diploma or GED required
*Bachelor or Associate Degree in behavioral health, Early Childhood Education, Psychology, Special Education, or related field, preferred
*Ability to acquire RBT (Registered Behavior Technician) certification within 45 days of hire date, with training provided by Surpass Behavioral Health.
*Ability to pass a criminal background check and drug screening
*Prior professional experience working with children with Autism Spectrum Disorders (ASD) in a multi-disciplinary team setting is preferred
*Valid CPR certification and other medical and training requirements as specified by payors (or ability to obtain)
*Works with integrity and adheres to the BACB Ethical Code, HIPAA practices, and company policies
*Ability to move freely, quickly, and frequently from a seated position (on the floor or in a chair) to a standing position
*Ability to bend, kneel, crouch, and spend time on your feet as well as the ability to lift items up to 50 lbs. on occasion
*Note: this role requires the ability to spend a significant amount of time crouching, crawling, and engaging with children on the floor or standing for long periods of time
*Strong written and verbal communication skills
*Strong interpersonal skills
NOTICE: Successful completion of a drug screen prior to employment is part of our background process, which includes medical and recreational marijuana.
By supplying your phone number, you agree to receive communication via phone or text.
By submitting your application, you are confirming that you are legally authorized to work in the United States.
JR# JR233826
Apply Now
Culture
At Surpass Behavioral Health, we strive to foster a collaborative, fun and supportive environment for our clients and clinicians.
Spirit Days

From Jersey Day to Wacky Wednesday, we express our creativity with themed dress up days!

Events & Outings

Our teams enjoy participating in team outings and local community events together.

Continued Education

We offer continued education opportunities, such as Safety-Care training, to support your growth and development.
Career Path
There is no certification required upon hire. Surpass Behavioral Health provides all Behavior Technicians with paid training to become an RBT, if you haven't received the certification yet. This training includes coursework, an assessment, and the RBT certification exam.
Complete the 40-hour RBT Certification Course
Pass the Competency Assessment Under BCBA Supervision
Take the RBT Certification Exam Through the BACB
Benefits
Paid Time Off (PTO)

Start earning PTO on your first day and receive up to 3.5 weeks off per year.

No Weekends Required

Enjoy your weekends with standard business hours Monday-Friday.

401(k) Match

Contribute to your retirement plan with our employer match program.

Robust Training & Support

We provide personal & professional development opportunities to grow your skillset as an RBT.

Part-Time Benefits Available

Part-time employees are eligible to accrue PTO, contribute to a 401(k) plan, and access financial services benefits.

Rewarding Work

Pursue a career as an RBT to make a difference in the lives of children with autism and their families.
Being AN RBT
As an RBT, you have the opportunity to make a real difference in the lives of children with autism and their families. Registered Behavior Technicians implement client goals created by a BCBA in each child's individualized treatment.

As an RBT, you work 1:1 with clients and their families to develop skills including:
Communication Skills
Learning Skills
Play Skills
Daily Living Skills
Motor Skills
Social Skills
See the area you'll be working in.
Get an idea of what your daily routine can be like.
Start Exploring